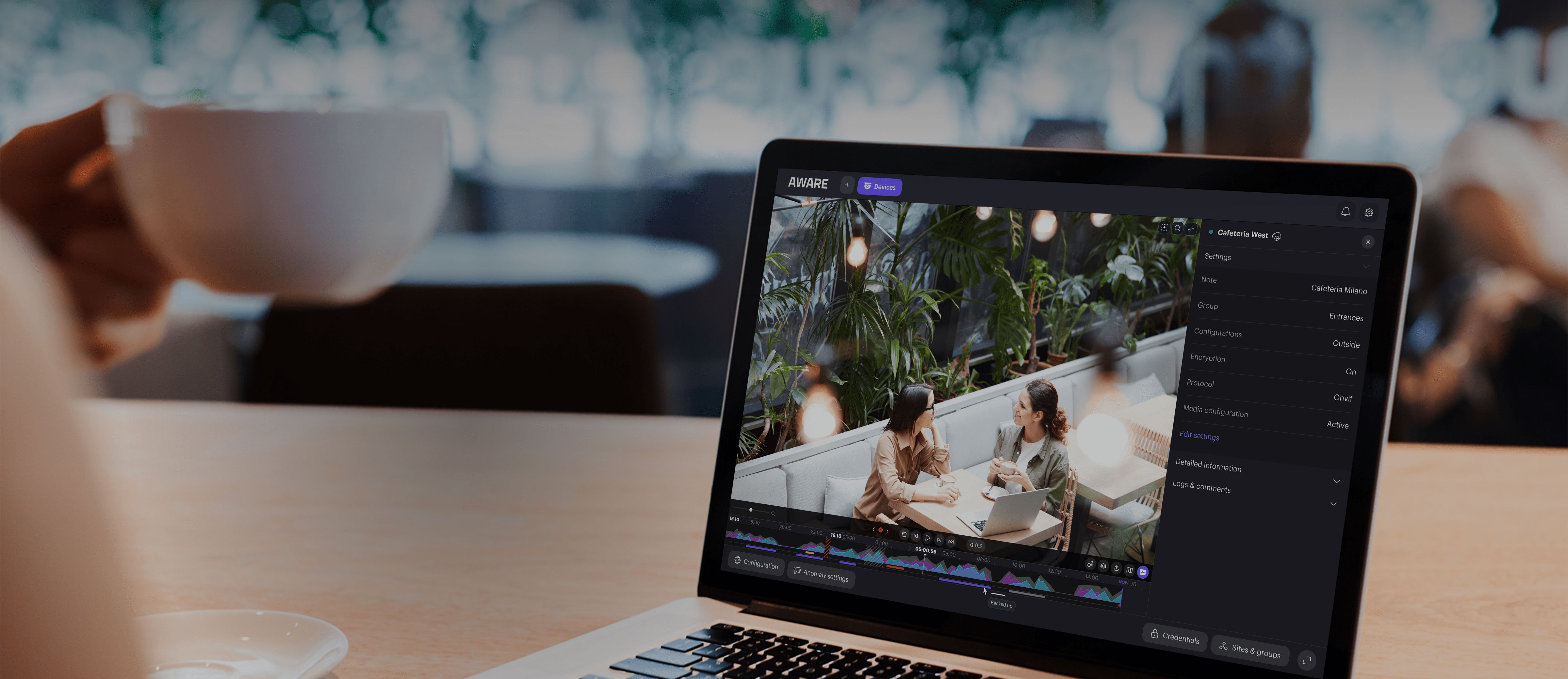 Video storage and backup in the Ava Cloud Video Security solution
White paper
Store all video surveillance data from all your cameras intelligently with the unlimited reliability and security of Ava Cloud Storage™.
In this white paper, you will learn the approaches taken by Ava Security to provide flexible storage and resilience to your video data through our unique cloud storage solution. Discover how to:
Store video security data in your Ava Cloud Video Security solution
Playback video from device or storage
Ensure redundancy for the data from your Ava Cameras, as well as third-party cameras connected to Ava Aware Cloud® via your Ava Cloud Connectors™
Define when your data is backed up and transferred to the cloud so that your information is transferred with minimal bandwidth consumption
Use Ava Storage Connect™ to save it to your preferred cloud storage provider or within your local file system
Ensure that important data is not lost in the event of a hard disk drive failing with Cloud Connector's adaptive block-level erasure coding
Download the Video storage in your Ava Cloud Video Security solution white paper
Why smart, open cloud storage
Ava Cloud Storage helps you store your video security footage intelligently in the cloud, delivering a reliable, secure, affordable, and easy to access archive for as long as you need and according to the retention policies specified for your sites and cameras. No longer will you have to worry about damaged security cameras, stolen or destroyed on-camera SD cards, or server disks. Leverage the machine learning-based Smart Recording™ feature to determine which activities or events are important to be backed up in Ava Cloud Storage.

Both Ava and third-party security cameras include 30 days of cloud storage in the license at no additional cost. Additional storage can be purchased on a pay-as-you-go pricing model, ensuring regulatory compliance in scenarios that require continuous backup. For enhanced flexibility, organizations can also backup video surveillance data to their cloud storage provider or local file system using Ava Storage Connect.*
*Future capability. Coming Q4 2021.
Reach new heights with Ava Cloud Storage