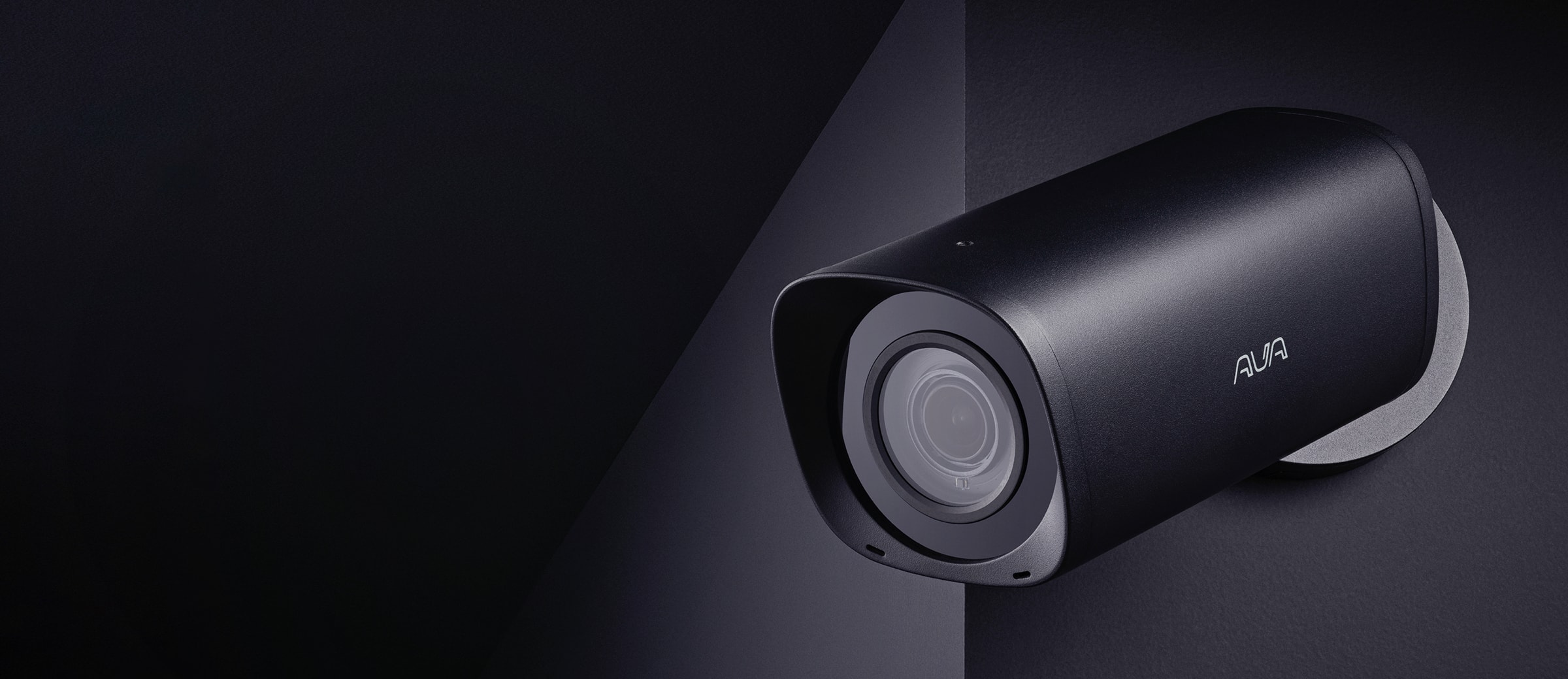 Ava Security Bullet Camera wins prestigious Red Dot Design Award for Product Design
Press release
Working in partnership with design agency EGGS, Ava Security receives accolade from one of the world's largest design competitions
London, April 21, 2022—Ava Security, the open platform for cloud-native video security, has received the renowned Red Dot Design Award for the product design of its Bullet Camera, created in partnership with global design agency EGGS. Launched in December 2021, the Ava Bullet is a robust, cloud-connected security camera that uses machine learning and directional audio analytics to help users detect anomalies in real time and receive incident notifications instantly.
Red Dot is one of the world's largest design competitions. The Red Dot Label has become established internationally as one of the most sought-after marks of quality for design and is divided into three categories: Product Design, Brands & Communication Design, and Design Concept. The products selected by the Red Dot Jury to win the Product Design award may be aesthetically appealing, functional, smart, or innovative, but what they all have in common is their outstanding design.
We are delighted to have been recognized by Red Dot for the design of our Bullet Camera. We have always made sure our values are reflected in our design process, and this has resulted in our suite of carefully curated, best-in-market products. The Red Dot Label is reserved for those who have shown true innovation in their design process, and we are grateful to our partners at EGGS for helping us achieve this.
The Bullet is an AI-powered security camera designed for both outdoor and indoor locations, built using robust, high-quality materials. EGGS has helped develop and deliver Ava's brand core and identity, as well as the sleek, high-quality product identity and new look of the cameras and hardware. The integrated and holistic design process behind the products and the company's brand helps communicate consistency and values.
Also commenting on the win:
Being part of creating a product that is awarded the Red Dot is truly flattering. It's a significant recognition of quality design. We're proud and happy to be part of this with Ava - it's very rewarding to work together with a client over several years and continue to achieve this type of recognition.
About Ava
About Ava Security
A global company with offices in the UK, Norway, and the US, Ava delivers better, smarter security. Organizations use the Ava Aware Cloud® open video security data platform to protect people and operations, allowing them to optimize for their evolving business needs, giving them more time to spend on the possibilities ahead. To learn more about Ava's intelligent solutions and how you can enjoy proactive security, visit our website or schedule a demo with a member of our sales team at sales@avasecurity.com.
Press contact:
Anne Simpson, Marketing Manager EMEA, Ava Security
Email: anne.simpson@avasecurity.com


About EGGS Design
EGGS Design is an innovation agency that helps its customers craft products, services, brands and business models. EGGS uses design-driven innovation from early exploration to the final solution creating value for the businesses of the future, their users, and our planet.
EGGS focuses on creating the world's best workplace for creative people and counts 130 in 5 offices; Oslo, Trondheim, Stavanger, Bergen, and Copenhagen.
In 2021, EGGS became a part of Sopra Steria, Norway's leading consultancy in digitalisation. Together, we are a holistic and strategic change partner for the companies of the future.
Press contact:
Malin Teles, Communications Manager, EGGS Design
Email: malin.teles@eggsdesign.com