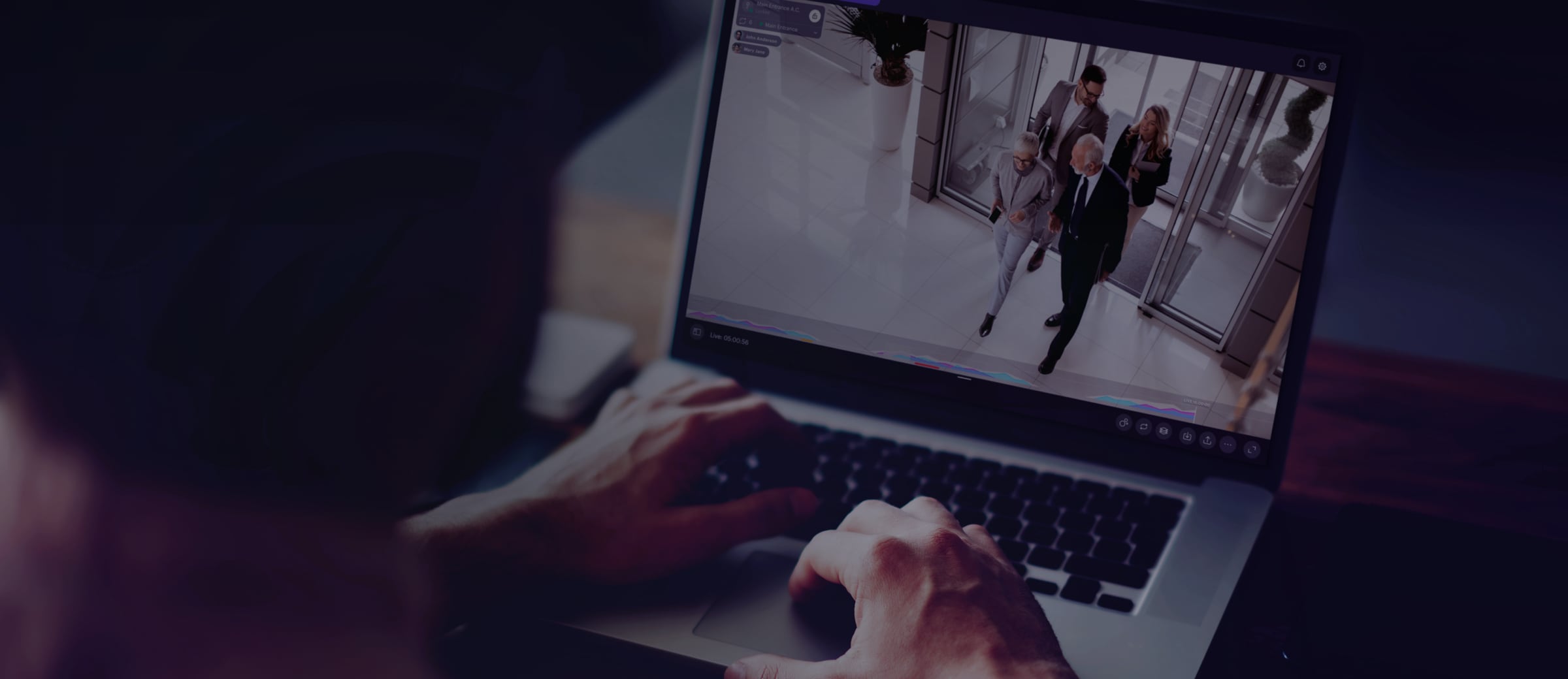 Openpath and Ava Security join forces to integrate touchless best-in-class access control and proactive video security
Press release
Simple, intelligent security to change the outcome of everyday access scenarios
London, December 15, 2020 – Ava, a unified security company, and Openpath, a security company specializing in touchless mobile access control for the connected world, today announced they have joined forces to integrate their best-in-class, cloud-based open systems: Openpath access control and Ava Aware video management solutions. Together, these two simple and intelligent platforms provide comprehensive, modern, futureproofed security to enterprise organizations of any size.
Data is key to proactive security, but most security professionals cannot leverage analytics and alerts from both their video security and access control systems and compare them with live, intelligent video feeds. They remain overwhelmed with unusable data and are unequipped to truly protect people, property, and assets.
Organizations get a dramatically different experience if all the security data at their disposal gets put to work for them, faster and smarter. We are excited to partner with Ava to make this possible. The Ava Aware VMS connects the dots to help rapidly find the answers and respond to security events in new ways.
In lockstep as one system, all access control points and cameras become smart and cloud accessible, allowing every stream of data to be picked up by all cameras all the time, quickly arming security pros with powerful analytics from Ava on what matters most. In the Aware dashboard, rather than just getting an alert, an operator sees Ava Aware Map view pop up, with the name of the badge holder, the image on the credential, and the exact location, in real-time, leading to insights and options that are just not possible if access control remains separate from video security.
The improved visibility and faster response times can have a substantial impact. Whether a door is propped open or a credential has been revoked, and authorization fails, Openpath issues an alert while Ava's VMS provides an image of the person, and powerful analytics determine that person's location. To help enforce social distancing, Ava Aware can leverage Openpath's platform to automatically disable a door to prevent additional entrants when maximum occupancy levels are reached.
Openpath is the perfect partner for us–they share our vision for a truly modern approach to physical security with simplicity at the core. Together, our systems give companies the ability to monitor all security events 24/7 through mobile devices and remotely manage it all from any web browser or device, from anywhere. We also offload the burden of deploying, managing, and maintaining security systems usually borne by security teams.
The two companies also share the philosophy that security systems based on open standards provide the most value because they can be quickly and cost-effectively adapted as needs evolve. This protects investments and gives organizations the option of integrating the best VMS, cameras, access control, and remote monitoring services for their needs. Today's announcement is the first step toward a more comprehensive integration anticipated for early 2021.
For more information, including a look at more examples of how this technology integration changes the outcome of security events, download the Openpath Access Control & Ava Aware VMS use case or watch it in action below.
About Ava Security
As a global company with offices in New York, London, and Oslo, Ava Security's vision as a unified security provider is to help organizations monitor, understand, and act on threats in real-time across both cyber and physical domains. The company offers best-in-class insider threat detection cybersecurity solutions and intelligent, end-to-end video security solutions to protect people, assets, and data. Security professionals leverage embedded machine learning to help recognize and investigate patterns, accurately see the whole threat picture, and respond quickly.
Contact
Anne Simpson (EMEA)
Marketing Manager, Ava Security
+47 922 155 88
anne.simpson@ava.uk
Monica Nascimento (Americas)
Marketing Director, Ava Security
+1 (408) 722 7856
monica.nascimento@ava.uk


About Openpath
Openpath is a leader in mobile access control solutions. Openpath allows anyone to use their mobile phone to open an authorized door with the wave of a hand, without needing the phone or app open. Openpath's patented Triple Unlock technology delivers 99.9% reliability for a secure, frictionless and fast entry experience. With a robust cloud solution, Openpath provides a comprehensive suite of enterprise cloud capabilities, future-proofing the needs of the built environment. The company has introduced innovative Tailgating and Lockdown Solutions providing the ability to lock/unlock any door, zone or building in an emergency from a mobile device. Founded in 2016, Openpath is based in Los Angeles' Silicon Beach with an additional office in Indiana. Openpath unlocks more than five million doors per month and growing since 2018. To learn more, visit www.openpath.com.
Contact
Elizabeth Skube
PR Manager, Openpath
+1 (919) 619-6705
elizabeth@openpath.com